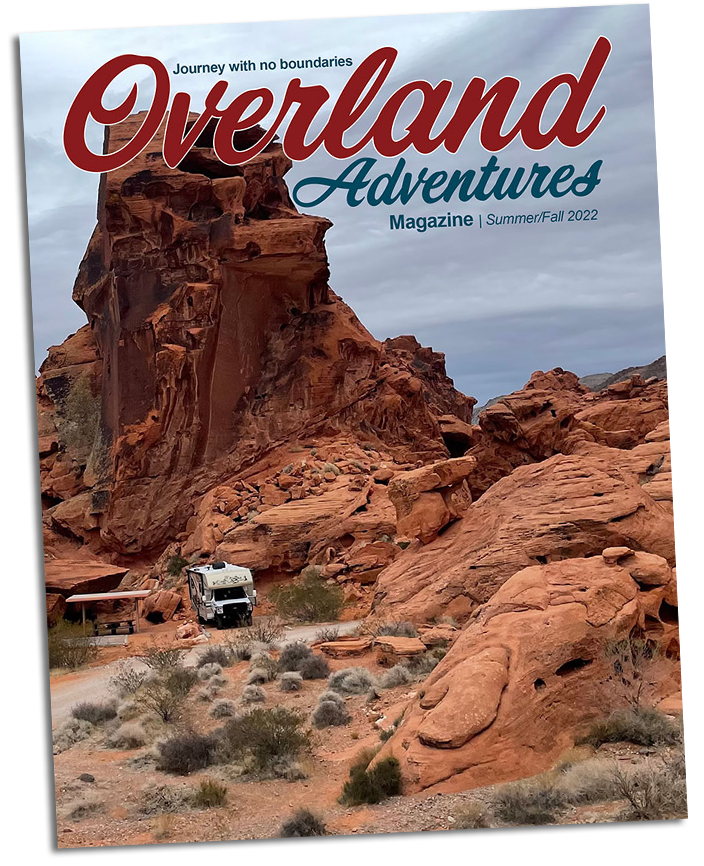 Would you like to be featured in Overland Adventures Magazine? We'd love to hear from you!
Hi – my name is Beth! I have been an avid camper, traveler with a passion for adventure my entire life. I grew up on a hunting club-game farm in Minnesota with 9 siblings! The most fun I had growing up was going on adventures and camping in the backyard. However, our back yard was over 500 acres! There were lakes, ridges, wild animals and large mosquitoes. I learned how to navigate through the woods without maps or a compass, spending years exploring the land by using landmarks. If we didn't make it home by 9:00pm, my mom would ring an old, huge school bell that could be heard miles away! That was our homemade GPS.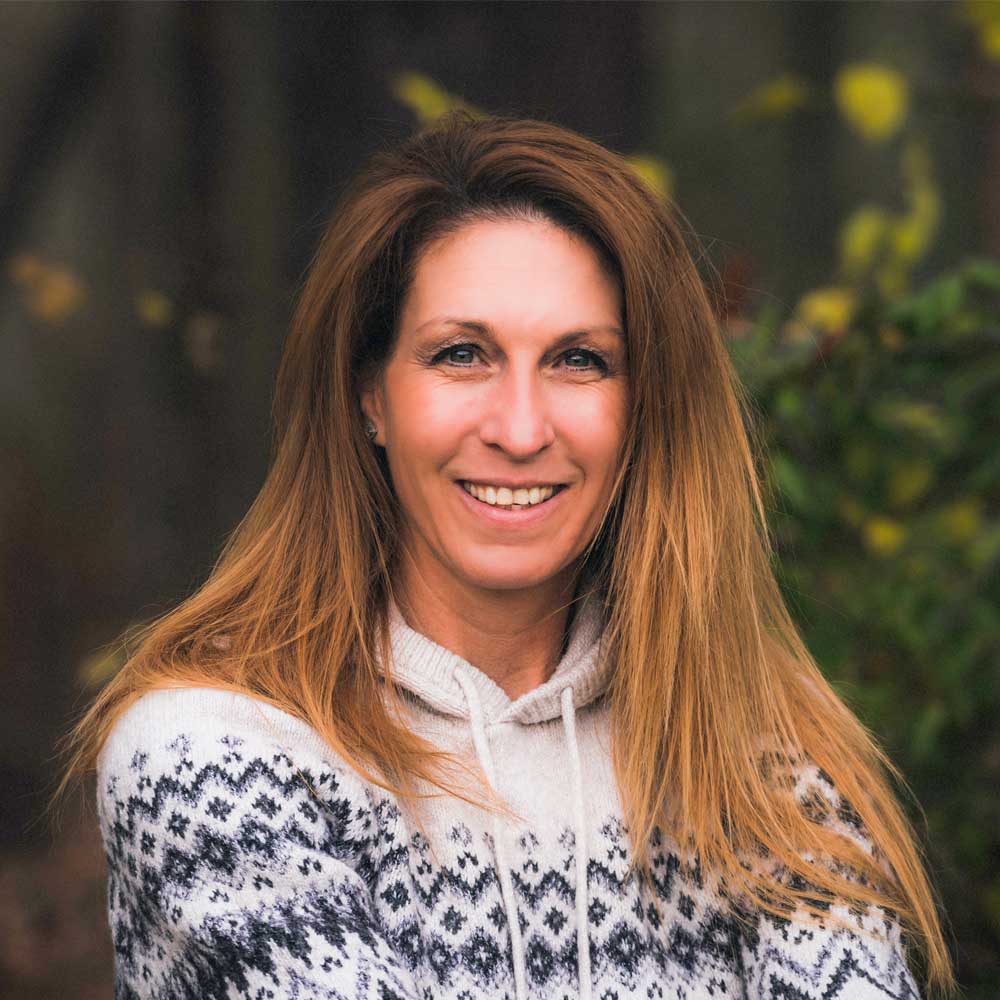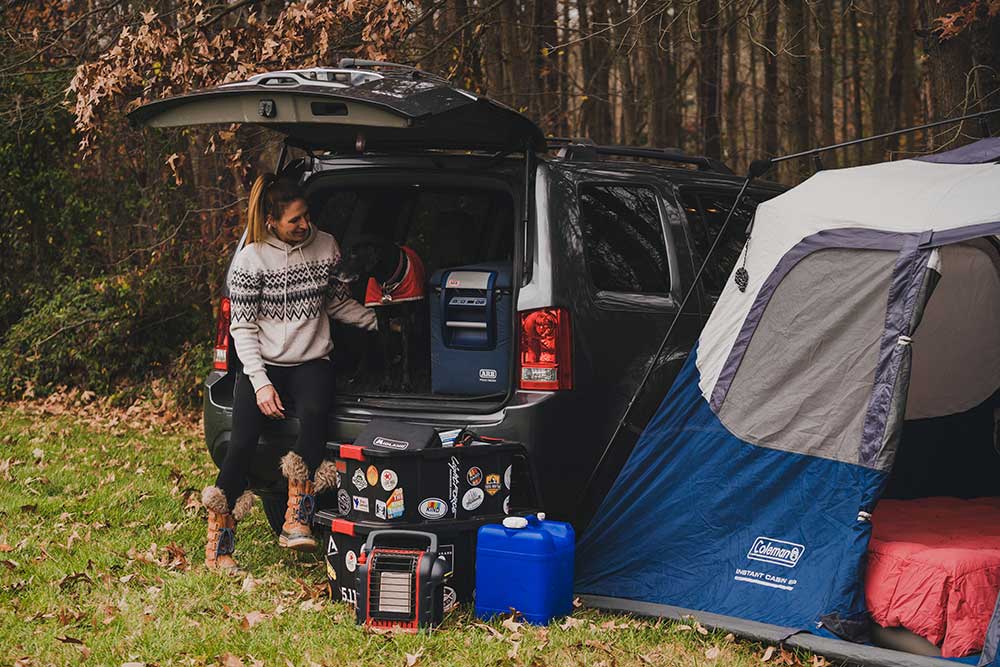 I remember the joy and excitement of my early traveling adventures with my family. We went to Itasca State Park once, where the Mississippi River starts. We had a yellow Chevy truck with a camper top where my parents slept. All the kids shared a very large army green tent. I remember waking up one morning and stepping outside the tent right onto a pile of bear poop! Then try sleeping in a tent for the next 3 days… We were catching fish to eat, hiking the trails and swimming in the river.
Another memorable trip was heading to Snowball Lake up in the Iron Range, traveling in a rented RV. We slept on top of it, under the stars. That's when I learned how to cook on a campfire. I have many more memories, but these truly stick out the most.
As a hard-working small business owner, I understand the need to escape to new destinations and find ways to have an adventure – even close to home –. Once in a while, I like to venture to Western Maryland to Green Ridge State Forest, or spend a long weekend in Davis, West Virginia or drive up to Pennsylvania to meet up with some friends. That's one great thing about our overland community: you can always find a group to meet up with! Do a quick post on social media asking if anyone is going out for the day or weekend. Sure, enough you're onto your next adventure!
What I currently drive and my current set-up… She's a 2015 stock AWD Honda Pilot with almost 200k miles on it. She works perfectly for what I enjoy doing: hitting the National and State Parks and doing some light water crossings! I have an ARB fridge, a large/small tote for my cooking and other gear. A Coleman 10×10 instant 60 second tent, that's about 5 years old. An Aero queen air mattress with a Vector Maxx Power Inverter that plugs into my cigarette lighter to pump it up. My trusty propane buddy heater. AND the most important gear of all: my dog Bella – my travel buddy that is always up for an adventure! She gets more excited than I do pulling out all the camping gear!
My dream rig will always be that beautiful old classic FJ44 Toyota Land Cruiser with four doors and a pop-up tent in bright yellow! From the very first time I saw one, it was love at first sight!
My favorite destination so far? Definitely Davis, West Virginia. I went there for the first time in November 2019 to relax, after working non-stop for months on various large projects. It was colder than we thought, with a little snow on the ground and crisp fresh air. We camped at Red Run by the river and hit a couple trails there. Then, we went off to the West Fork Road & Trail. To some people, it's not that spectacular of a place to go. It might seem like a simple little place, but to me, it will always be a special place to visit.
My dream overlanding trip would be heading to Ethiopia, to see the Oma Valley Tribes, as well as to Kenya and Namibia. There are many more places I dream of going to, but these are the top picks. I have met so many wonderful people around the world through the overland community that I would love to visit them all!
What I am trying to accomplish through this new endeavor – our magazine – is to connect regular people, share their adventures around the world, introduce you to places that might be in your backyard. And that you can put on your bucket list and say…I can actually do that!
Our mission is to connect and inspire people from all around the world who have a common passion for adventure and overlanding. Sharing adventures that just might be in your back yard and inspiring you to expand your bucket list!
Our Vision is to help build an overland community across the globe where everyone's perspective, knowledge and passion can be shared and valued.
It doesn't matter what kind of rig you drive, or how much money you have spent building that perfect rig. We are all here for the same thing…. Adventure, a journey and maybe, just maybe, an amazing destination!
Whether you're a family making memories with your kiddos or are a group of friends enjoying a weekend together, or sharing an amazing trip with that special someone; we want to feature you! And let your journey expand our minds, help us learn something new… and soar into something amazing and life changing! We want to give our passionate community a voice. If you would like to submit a story contact us at beth@overlandadventuresmagazine.com.